Laugh it up, in Lower Downtown Denver. Nationally touring comedians. Black Buzzarrd at Oskar Blues. 16th and Market. Inexpensive weeknight parking. Fantastic food. Delicious drinks.
Next Show Tuesday February 28, 2023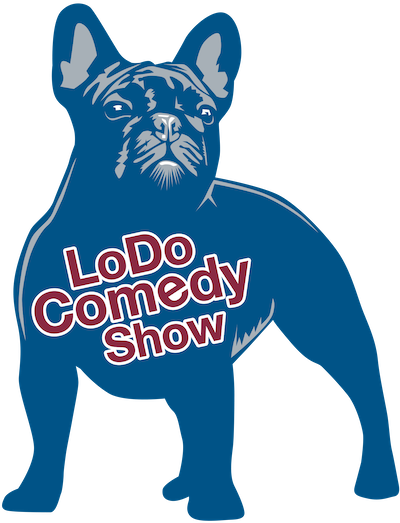 LoDo Comedy show is back with an amazing show! Mark Mack is HILARIOUS. You have seen her on CONAN, HULU and FOX and oh no big deal, she was just on the Tonight Show with Jimmy Fallon (December '22)
Come join us at The Black Buzzard at Oskar Blues Grill & Beer. A perfect comedy environment! Subterranean. Low ceilings. Amazing sound system. Professional lights. Great staff and service. Delicious food and drink. Bring a date, come solo, bring your Peruvian bobsledding team we don't care, just don't miss an incredible LoDo Comedy Show in the heart of Lower Downtown Denver.
Heads up if you are driving, weeknight evening parking is CHEAP. You can park less than a block away at 1560 Market St. for $8 (3PM-5AM) or Tabor Center for $5 (after 4PM). Doors are at 7, show is at 8.
Great national and local acts. Lineup subject to change.
LoDo Comedy Show is brought to you by the team behind Vail Comedy Show and Vail Comedy Festival.
No food or drink minimum. But we serve INCREDIBLE food. Arrive early and make dinner part of your plans if you want.
MARY MACK
About the headliner:
A hybrid of Minnesota and Wisconsin (with a severe cheese dependency), comedian Mary Mack is a favorite on radio shows and podcasts around the country including The Bob and Tom Show, Marc Maron's WTF Podcast, and The Grand Ole Opry. Mary played the leading character, Dylan, on Fox's cartoon Golan the Insatiable, season one. This year, she plays a lead character in the Hulu cartoon Solar Opposites by the creators of Rick and Morty. She's appeared in Montreal's Just For Laughs Festival, HBO's Andy Kaufman Awards, San Francisco's Sketchfest, and the Dry Bar comedy series. Mack's television credits include Comedy Central's Live at Gotham, TBS' Conan, Adult Swim's Aqua Teen Hunger Force and NBC's Last Comic Standing and Last Call with Carson Daly. When not touring, Mary spends way too much time and money working on her vintage camper in the woods of Northern Wisconsin.
Almost forgot...Check out Mary's Doopy Dooper and other characters in the new video game Trover Saves the Universe. Or maybe browse her youtube page under MaryMackComedy for videos that should have been deleted years ago or see a couple Conan sets on the Team CoCo YouTube Channel!
More comics:
Andrew Orvedahl from Last Comic Standing, The Tonight Show Starring Jimmy Fallon and the hit TV show Those Who Can't (HBO MAX)
Meka Mo from The Stand in New York City, Vail Comedy Festival and New York Comedy Festival
Special Guests
Hosted by Mark Masters